After Win Against Johnson & Johnson in Talcum Powder Lawsuit, Son Honors His Late Mother
A jury has awarded the family of a Missouri woman $72 million in a civil suit -- a court battle carried on by Marvin Salter on behalf of his late mother.
On Monday, a St. Louis jury found Johnson & Johnson liable for Jackie Fox's ovarian cancer, which she claimed in the lawsuit was the result of using the company's Baby Powder and Shower to Shower powder, both of which contained talcum powder, according to court documents.
Fox, of Birmingham, Alabama, was diagnosed with cancer in 2013, according to court papers. She died last fall at age 62 after her ovarian cancer returned. Her son, Marvin Salter, took over the case after her death and was awarded the damages.
"Continuing with this trial was indeed painful, but at the
end of the day it was what she wanted," Salter told ABC News. "And because of her wishes is why I continue to move forward with it."
In a moving Facebook post, Salter posted a picture of him and his mother smiling as he honored her battle with cancer.
The jury awarded $10 million for compensatory damages and $62 million for punitive damages to Fox's estate, according to the Beasley Allen Law Firm, which represented Fox.
Her case is one of multiple civil cases against the company related to talcum-containing products filed by Beasley Allen. There are more than 1,200 civil suits against the company related to its talcum-containing products, according to the Associated Press.
Johnson & Johnson told ABC News in a statement that its talcum powder "meets the highest quality, purity and compliance standards."
"The verdict goes against decades of sound science proving the safety of talc as a cosmetic ingredient in multiple products, and while we sympathize with the family of the plaintiff, we strongly disagree with the outcome," a company spokeswoman said. "Ovarian cancer is a complex disease with no known cause and the U.S. Food and Drug Administration, National Cancer Institute and Cosmetic Ingredient Review Committee have all concluded that there is insufficient evidence linking talc to ovarian cancer."
Fox's attorneys reportedly introduced into evidence a September 1997 internal memo from a Johnson & Johnson medical consultant suggesting a link between talcum powder and ovarian cancer, according to the AP. In the memo, the consultant reportedly wrote that anyone who denied the risk between hygienic talc powder use and ovarian cancer would be "denying the obvious in the face of all evidence to the contrary," according to the AP.
Two published studies on a possible link between ovarian cancer and exposure to talc powder have been inconclusive. One 2010 study looked at 200,000 women, where 721 cases of ovarian cancer were reported. They found there was a possible association with a specific sub-type of ovarian cancer but emphasized that there were too many variables to draw a direct association between the talcum powder and cancer risk.
Another study looked at data on 11,933 women and found that any possible tie between talcum powder and ovarian cancer could not be determined due to other variables.
http://abcnews.go.com/Health/win-johnson-johnson-talcum-powder-lawsuit-son-honors/story?id=37162943
ovariancancer Posts - Page 1
Posts relating to ovariancancer (0-1 of 1) ( 0.000 seconds )
Guide To Ovarian Cancer Symptoms And Treatments
By: Joann Cheong | Aug 28th 2006 - As women get older, their risk of having ovarian cancer increases...
Tags: Ovarian
Cancer, ovarian cancer symptom, sign of
ovarian cancer, sign and symptom of ovarian cancer
[1]&raquo
Site Navigation:
ArticleSnatch Authors:
For Publishers:
For Everyone:
http://www.articlesnatch.com/topic/ovariancancer
Home Remedies For Insect Bites
Insect bites often cause one or more red bumps that are usually itchy and sometimes tender. Bee and wasp stings are more likely to cause allergic reactions than other kinds of insect bites. They are red and itchy, and they can be annoying as heck. These are the most common symptoms. Sometimes bites cause an allergic reaction. Bites can become infected by scratching. Insects, such as fleas can be found on domestic pets, e.g. dogs and cats; and also on birds. Treatment of Insect Bites depends on the type of reaction. If there is only redness and pain at the site of the bite, application of
ice is adequate treatment.
Refrain from scratching because this may cause the skin to break down and an infection to form. Calamine lotion also assists relieve the itching. Some Home Remedies for the usual and unusual bites we face in our daily lives. Baking soda Make a paste using a teaspoon of baking soda and a little water, and apply to the sting. Leave it on for 15-20 minutes. The alkalinity of the baking soda has a cooling effect and will neutralize the acid of the sting. Can also be used for pets. Apply fresh moist mud on the bite. This can be used for bites similar to this like bug bites, chigger bites and others.
For mosquito bites apply lime juice diluted with water over the bite. Apply forthwith sodium bicarb moist with water immediately after the bee stings. It gives immediate relief in pain. Applying rubbing alcohol over the bite helps to soothe the itch. You can apply an antihistamine cream which relieves the itchiness from the bite. Take an oat meal bath this will help to reduce the swelling and itchy feeling. Mix one teaspoon baking soda in one glass of water and rub the solution with a cloth over the bite for 15 to 20 minutes. Apply aloe vera gel, baking soda and water, garlic oil, honey, plaintain tea, safflower oil, or vinegar to the affected region.
Rub dry soap over the mosquito bite. It reduces the itchy feeling and the swelling. You can also use a banana peel which is to be used inside out. This provides relief from the bites. Another useful insect repellent is skin lotion. A homeopathic remedy that can be very useful is Apis Mallifica, 30x it reduces inflammation and pain, burning and stinging. You can use this remedy for wasp itch or fire ant bite. Household ammonia can be use as it helps to minimize the sting produced due to the bite. Prevention is better than cure. Don't wear perfume or scented lotions. Avoid brightly colored clothing outdoors.
http://baking-soda.ezinemark.com/home-remedies-for-insect-bites-1675730438d.html
Smarter screening for 5 common cancers
The ACP offers advice on how to maximize the benefits of cancer screening while reducing harms.
istockphoto
Nearly 600,000 people in the U.S. will die of cancer this year, according to the American Cancer Society. One way to reduce cancer-related deaths is by implementing better cancer screening for early detection. Yet controversy and confusion remains over exactly who should be screened for different cancers, at what ages, and how often.
The American College of Physicians (ACP) released a report published in May 2015 in the Annals of Internal Medicine offering advice to physicians on when average-risk patients should be screened for five common cancers: breast, cervical, colorectal, ovarian, and prostate.
"ACP wants smarter screening by informing people about the benefits and harms of screening and encouraging them to get screened at the right time, at the right interval, with the right test," Dr. Wayne J. Riley, president of ACP, said in a statement. "Many people have a lack of understanding about the trade-offs of screening. Study after study has consistently shown that patients and many physicians overestimate the benefits and are unaware of and/or downplay the potential harms of cancer screening."
The group reviewed clinical guidelines issued by several organizations, including the U.S. Preventive Services Task Force, the American Academy of
Family Physicians, and the American Cancer Society, among others, with the goal of developing comprehensive advice on how to maximize the benefits of cancer screening while reducing unnecessary testing.
Click through to see the ACP's latest advice on cancer screening...
http://www.cbsnews.com/media/smarter-screening-for-5-common-cancers/
Evidence on talc cancer risk differs for jurors, researchers | Reuters
(This February 24 story was corrected to fix title in fourth paragraph to make clear source is a professor, not an associate professor)
By Julie Steenhuysen
CHICAGO A U.S. jury verdict linking regular use of Johnson & Johnson (JNJ.N) talcum powder to a woman's death from ovarian cancer has spurred new concern from consumers, but scientists say the evidence of real danger is inconclusive at best.
Jurors in St. Louis on Monday ordered Johnson & Johnson to pay $72 million in damages to the family of a woman who had used the company's talc-based Baby Powder and Shower to Shower for several decades. The company maintains that the safety of cosmetic talc "is supported by decades of scientific evidence."Talcum powders are made of talc, a mineral comprised of bits of magnesium, silicon and oxygen that absorbs moisture. In its natural form, some talc contains asbestos, a known carcinogen. But all commercial products sold in the United States have been asbestos-free since the 1970s.
Even so, the association stuck, said Dr. Ranit Mishori, a professor of family medicine at
Georgetown University.
"That initial idea that talcum has some asbestos in it put that on the radar of certain researchers and public health experts years and years ago," she said.
Scientists have explored various ways talc might cause cancers in different parts of the body.
Most of the concern has focused on whether long-term exposure to talc fibers might cause lung cancer among talc miners, and whether women who routinely applied talcum powder on their genitals had an increased risk of ovarian cancer, according to the American Cancer Society's website.
Studies in talc miners exposed to talc containing asbestos have been mixed, but there is no increased lung cancer risk from asbestos-free talc products, the group says.
That leaves the question of ovarian cancer.
Experts believe it is possible in theory for talc to reach the ovaries by traveling up the vagina, through the uterus and Fallopian tubes and into the ovaries, where it causes inflammation.
Dr. Adetunji Toriola, a Washington University epidemiologist at Siteman Cancer Center in St. Louis, said such an association is scientifically plausible.
"We know that inflammation increases ovarian cancer risk. We know talcum powder causes inflammation. The question is, does talc cause cancer by causing inflammation in the ovaries?" he said.
Dr. Daniel Cramer, a Harvard University epidemiologist, first reported on a potential link between talc and ovarian cancer in 1982. He has published several studies since, and his work suggests that talc exposure increases the risk of ovarian cancer, a rare disease, by 30 percent overall.
LEVEL OF PROOF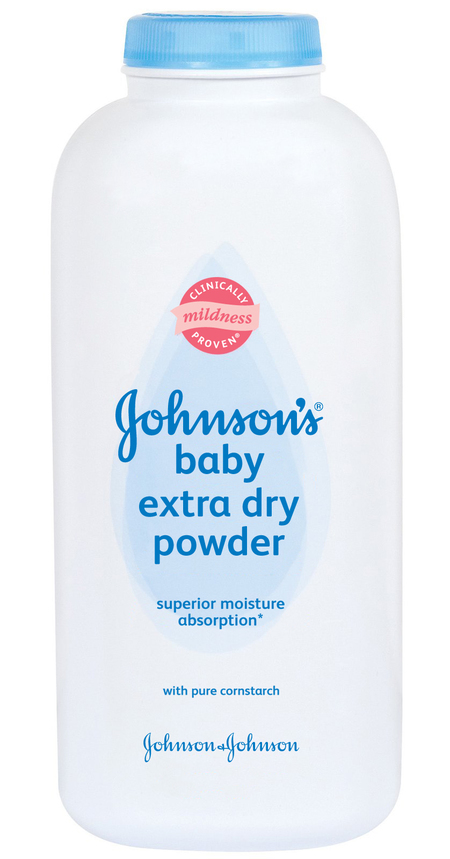 Cramer, a paid consultant for plaintiff attorneys in the trial against J&J, demonstrated that increased risk in case-controlled studies, which compared past talcum use in women who developed ovarian cancer to women who did not.
Experts said these sorts of studies are less rigorous and prone to bias as women struggle to recall how much or how often they used talcum powder. Results from other, similar studies have been mixed. Some showed an association between talc and ovarian cancers, and some did not.
Two studies using a more rigorous design called prospective cohort studies, however, failed to show any association overall between talc use and increased risk of ovarian cancers.
"We know cohort studies provide much more definitive answers," Toriola said.
In these studies, researchers identify people who are already using a substance in question and follow them over several years, comparing their results to another cohort of people not using the substance in question.
One study published in 2000 in the Journal of the National Cancer Institute, in which Cramer was a co-author, concluded there was "little support for any substantial association between perineal talc use and ovarian cancer risk overall."
They did, however, show a "modest" increase in serous ovarian cancer, the most common form.
Based on studies such as these, the International Agency for Research on Cancer, part of the World Health Organization, classified the use of talc-based body powder on the genitals as "possibly carcinogenic to humans," a category that includes other commonly used consumer products such as coffee and aloe vera.
To prove conclusively that talc causes ovarian cancer would require a randomized clinical trial - the gold standard of scientific proof. But that is not possible because of ethical concerns, Cramer said.
Such a trial would need to deliberately expose women to a product thought to cause cancer and wait to see if they developed ovarian cancer at higher rates than women not using the product.
Mishori said she does not believe there is any proof through "rigorously conducted, high-quality studies that there is a causation or even an association" between talc and ovarian cancer.
As a doctor, she is pragmatic, noting that talc-based powder is not a must-have product.
"If you are concerned, just don't use it," she said.
(Editing by Matthew Lewis and Bill Trott)
http://www.reuters.com/article/us-johnson-johnson-talc-cancer-idUSKCN0VY02O
About
Fashion is in my blood. When I was a kid, my mom would drive me two hours through crazy LA traffic for photo shoots. I used to hang out with the stylists, try on clothes, get advice. It was a great way to grow up. Eventually, I started giving my friends fashion advice, and never looked back.
After 20 years as a stylist for photographers, I was ready to start a business that would let me evolve my own fashion and consulting style. More than anything, I wanted to share my passion for fashion, and watch as my clients discovered the transformative power of a knock-out look.
Today my clients are CEOs, celebrities, corporate and creative people -- men and women who want serious input on their clothing style, advice on what to wear to an event, or how to put together and pack the most versatile travel wardrobe. I also do styling for fashion shoots, including art direction, makeup, hair, clothing and accessorizing. I'll make you look great. I promise.